Are  you an HSPH Staff member interested in ways to move up and around at Harvard? Then this is the right place to start! Please use the menu below to quickly navigate to certain sections of the page. For a quick guide on  internal mobility, click here.
SUCCESS STORY | INTRODUCTION | TAKING YOUR JOB TO NEXT LEVEL | OPPORTUNITIES | TRAININGS AND SEMINARS | OTHER RESOURCES| CAREER SERVICES OFFICE RESOURCE PAGE| EMPLOYEE REFERRALS
This Month's Success Story: Trina Weekes


Trina Weekes
Assistant Director of HRIS
HSPH Human Resources


Background
Trina Weekes has been working at the Harvard School of Public Health within HSPH HR for the past 23 years. She started as a high school student through an internship program and has been promoted many times over the years. As a student intern, Trina was very interested in working with computers and enjoyed typing and word processing. After graduating from high school, Trina was asked to stay on and was offered a full time benefits eligible position. In this role, she worked at the front desk providing customer service to people walking into the Human Resources office, and was responsible for answering phones, word processing and data entry. While Trina enjoyed this position, she was determined to attend college and figure out if she wanted a career in human resources or pursue a career working with computers. She continued working at Harvard full time and took classes in the evenings. After receiving her Associates degree, Trina continued her education and received her Bachelors and Masters while working full time.
Trina was promoted many times from Staff Assistant I to Staff Assistant II and then to an Office Manager. Through the years, she took on more responsibilities including working with the department's budget, University systems, troubleshooting issues and supervising staff. Still very passionate about working with computers, Trina continued to develop her skills by taking computer courses at the Extension School. Eventually, her role developed into a Human Resources Information System (HRIS) role which allowed her to be more involved with running reports and metrics, creating excel spreadsheets, PeopleSoft implementation and partnering with central and other departments within the University. Today, Trina's role is a hybrid of both an HRIS Manager and a Department Administrator and continues  working with the budget of the department, overseeing the website, metrics and reporting, implementation of systems, trainings, and mentoring 2 staff members.
Trina has taken advantage of many courses and trainings over the years including software development courses at the Extension School and trainings through Center for Workplace Development (CWD). Most recently Trina has been honing her leadership and management skills by taking advantage of the Leadership trainings offered though CWD, as well as taking courses on motivating others and negotiation skills.
When asked about risks Trina had taken in order to get to where she is, Trina mentioned that the time she was pursing her Associates, Bachelors and Masters degrees while working full time at Harvard was both challenging and risky. The uncertainty of how things would end up and the concern that her performance at work could be affected because of her evening classes and course work, but she always reported to work on time and never had any attendance issues. Trina mentioned that it was very helpful to have a supportive manager, team and family. In addition to her supportive team, it was also helpful to have the Harvard University benefits including tuition assistance, vacation and personal days.
Trina feels very fortunate to have been given the opportunity to work at Harvard University as a high school student and to have such a supportive team over the years which allowed her to grow throughout her career. Trina believes that in order to be successful you have to have the drive and passion to reach your goals and know what direction you want your career to go in.
Resource to You
Interested in learning more about Trina Weekes and her work  or getting one on one advice from Trina herself? Contact her directly via email!
How About You?
Interested in telling us your success story?  Let us know by sending an email to cmieses@hsph.harvard.edu.
Archived Success Stories
Edward Martinez – Associate Director of Finance
Alex Garcia Rangel- Student Information Systems Manager
Li Su – Lab Director and Researcher
Jacquelyn Caglia – Assistant Director of Admin & Operations

Introduction to Career Movement
To start off there is one thing you should know: Career movement/progression is different for everyone.  There is no right answer, no shortcut and no guaranteed road map to your next role at Harvard.  Each job, department, field, and culture has it own set of written and unwritten rules to reaching the next level. Harvard is a very large and de-centralized organization, with over 30,000 employees and 100′s of departments varying in discipline, objectives and cultures. Knowing where to go and how to get there requires hard work, research, networking, and most of all, patience. While it may not be easy, there are some tools and resources to help you.
This page will address common issues and topics and will speak only in generalities. For specific guidance, we hope you will reach out to one of our contacts listed at the end of the page.
Questions to Ask Yourself When Considering A New Job or Considering  Taking on New Responsibilities
In any career path you choose, it is critical that you ask yourself the following questions:
1.  What motivates you in your current role?
2.  Do you feel your role, what it provides you, and the lifestyle you live, is sustainable?
3.  Does your current role and the path it is taking you, provide you with the work/life balance you need?
4.  Does your work have meaning to you? Do you feel that have impact in positive way?
5.  Does this field/position challenge you?
6.  Does this position utilize your skills and strengths?
The answers to your questions will not point you in any specific direction but they will be key factors in your decision to moving up and around at Harvard. Remember, you spend much of your time at work.  Click Here for More Questions to Consider.
Taking Your Existing Job to the Next Level
Feel like you are in the right job but looking to take on more or do more complicated tasks?  Here are some ideas for you:
Open up the lines of communication with your supervisor. Set up a time to meet and discuss your future. See if there are any projects or new tasks that you can take on that will expand your current responsibilities. Make sure these tasks are challenging and are more complex in nature.
Don't bite off more than you can chew. Make sure that you have the capacity to do more.  If you decide to take on new responsibilities, you will need to prove yourself and complete the tasks at the highest quality possible.  This will build credibility and confidence with your supervisor.
Find a mentor. Someone whose career path or current role is of interest to you. Find out what professional development opportunities they took advantage of. Ask them what worked and what did not work.
Have You Seen What is Available at HSPH and Harvard?
View current openings on the Harvard Employment website at www.employment.harvard.edu
Apply directly through the website for any roles that you have an interest in and are qualified for. Make sure to submit a complete resume and cover letter. In order to formally be considered an applicant, you do need to apply online!
Some Related Articles That May Be Helpful:
Finding a Job Through Networking
Resumes, Applications and Cover letters
Write a Winning Resume

Trainings and Seminars Related to Professional Development
Harvard provides many workshops/seminars specifically geared towards career and professional development. For more information click here.  Here are some examples of courses that CWD provides:
Rock Bottom Basics of LinkedIn
Networking for Success
Informational Interviews 101
The Role of References
Career Roadmaps
Interviewing Skills
Your Strengths at Work
Creating Your Best Resume
Navigating Your Harvard Career
Other Resources Provided By Harvard
Job Function Guide - This guide is intended to provide you with an overview of the professions and sub-specialties that exist within the University. You can also find information regarding the number of employees in a given area.
Web Resources Training for Career Development at Harvard – Click here to go to the Captivate training that will walk you through all the resources can provide you regarding career planning and career transitions
Archived Sessions
Read or view previous career-related discussions.
Resumes from Scratch (WebEx, November 7, 2013) Devin Ryder, career management consultant, CWD. Resume Checklist
Development Conversations (WebEx, September 19, 2013): Devin Ryder, career management consultant, CWD, and Laurie Stickels, career and case management program manager, CWD. Handout
Considering a Career Change: What You Should Know (WebEx, December 7, 2011): Devin Ryder, career management consultant, CWD, and Laurie Stickels, career and case management program manager, CWD.
Transferable Skills (WebEx, September 27, 2011): Devin Ryder, career management consultant, CWD, and Laurie Stickels, career and case management program manager, CWD.(***There is a 1.5 minute audio break in the middle of the webinar***)
Informational Interviewing: The Other Kind of Interview (WebEx, April 21, 2011). Devin Ryder, career management consultant, CWD, and Laurie Stickels, career and case management program manager, CWD.
Transferable Skills: Devin Ryder, career management consultant, CWD, and Laurie Stickels, career and case management program manager, CWD. (HARVie Chat, June 29, 2011)
Cultivating Effective References (WebEx, April 4, 2011). Note: If you encounter a problem viewing this recorded session, please refer to the system requirement and Bit9 notes on the WebEx Instructions page.
Your Career Questions; Concerns for 2011: Devin Ryder, career management consultant, CWD, and Laurie Stickels, career and case management program manager, CWD. (HARVie Chat, March 1, 2011)
Workplace Etiquette: Robin Abrahams, Boston Globe's Miss Conduct and a research associate at HBS. (HARVie Chat, January 18, 2011)
Social Media in the Workplace: Nick Lamphere, multimedia developer, CWD. (HARVie chat, Jan. 11, 2011)
For Questions, Guidance or One on One Coaching? Contact an HR Partner or Recruiter.   Click Here to Find Your Designated HR Partner/Recruiter

Other Resources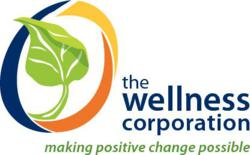 The Employee Assistance Program
Need more help?  The Employee Assistance Program offers resources and tests for you to help you regarding a career transition.  Click here to get there!
Employee Referrals

Know someone who would be great for an open position at HSPH? Your referral would be greatly appreciated! Feel free to send us an email with the candidate's resume along with details of an open position they are qualified for.  Email us directly  at sphhr@hsph.harvard.edu .