Awards Presentation | May 26, 2021, 2:00 pm ET
Program and speakers
Program
Acknowledgement of Native Land
Preamble to the United Nations Declaration of Human Rights
Read by Harvard Chan School students from the Class of 2021
Welcome
Jane Kim, Dean for Academic Affairs
Introduction
Michelle A. Williams, Dean of the Faculty
Next Generation Address
Lia Tadesse, Minister of Health, Ethiopia
Presentation of the Student, Faculty, and Staff Awards
Jane Kim, Dean for Academic Affairs
HCSA President
Sana Haider, Master of Science, Global Health and Population, '21 President, Harvard Chan Student Association
Closing Remarks
Jane Kim, Dean for Academic Affairs
Jane Kim
Welcome; Presentation of the Student, Faculty, and Staff Awards; Closing Remarks
Dean for Academic Affairs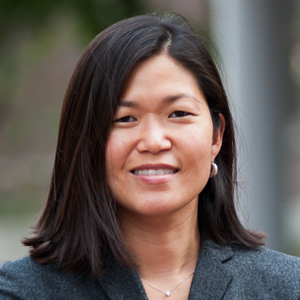 Jane J. Kim, SM '01, PhD '05, is dean for academic affairs at the Harvard T.H. Chan School of Public Health and K.T. Li Professor of Health Economics in the Department of Health Policy and Management and the Center for Health Decision Science. Kim's research focuses on the development and application of mathematical modeling methods to evaluate health policy issues, with a strong interest in women's health. She has led the evaluation of the cost-effectiveness of prevention strategies against cervical cancer and other HPV-related diseases for informed decision making globally, working closely with the U.S. National Cancer Institute, the U.S. Preventive Services Task Force, the Bill & Melinda Gates Foundation, and, most recently, the World Health Organization on cervical cancer elimination. Kim holds a master's degree in health policy and management and a PhD in health policy and decision sciences from the Harvard T.H. Chan School of Public Health.
Michelle A. Williams
Introduction
Dean of the Faculty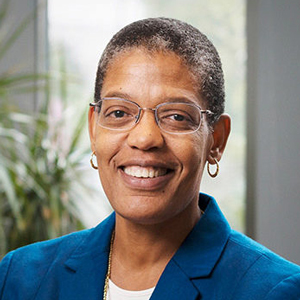 Michelle A. Williams, SM '88, ScD '91, is Dean of the Faculty, Harvard T.H. Chan School of Public Health, and Angelopoulos Professor in Public Health and International Development, a joint faculty appointment at the Harvard Chan School and Harvard Kennedy School. She is an internationally renowned epidemiologist and public health scientist, an award-winning educator, and a widely recognized academic leader. Prior to becoming Dean, she was Professor and Chair of the Department of Epidemiology at the Harvard Chan School and Program Leader of the Population Health and Health Disparities Research Programs at Harvard's Clinical and Translational Sciences Center. Dean Williams previously had a distinguished career at the University of Washington School of Public Health. Her scientific work places special emphasis in the areas of reproductive, perinatal, pediatric, and molecular epidemiology. Dean Williams has published more than 500 scientific articles and was elected to the National Academy of Medicine in 2016. In 2020, she was awarded the Ellis Island Medal of Honor and recognized by PR Week as one of the top 50 health influencers of the year. The Dean has an undergraduate degree in biology and genetics from Princeton University, a master's in civil engineering from Tufts University, and master's and doctoral degrees in epidemiology from the Harvard Chan School.
Lia Tadesse
Next Generation Address
Minister of Health, Ethiopia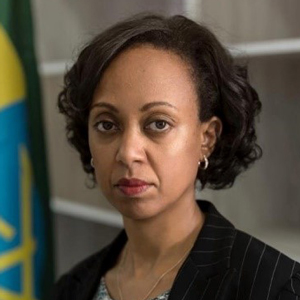 Lia Tadesse Gebremedhin became the minister of health of the Federal Democratic Republic of Ethiopia in March 2020. Prior to this appointment, she served as state minister of health since November 2018, leading the national health programs under the Health Sector Transformation Strategy. Tadesse is an obstetrician and gynecologist with extensive experience as a clinician, in health care leadership, academia, and in hospital and program management with over 20 years' experience. Prior to joining the ministry of health, Tadesse served as program director at the University of Michigan's Center for International Reproductive Health Training (CIRHT) in Ann Arbor, Michigan, where she has successfully partnered with several institutions, both in Ethiopia and Rwanda, to increase the quality of reproductive health services and training. Serving as the CEO and vice provost of St. Paul's Hospital Millennium Medical College (SPHMMC) in Addis Ababa for seven years, she has led the hospital's services and academic reforms, including forging collaborative relationships with several national and international stakeholders. Tadesse was also project director of USAID's Maternal and Child Survival Program at Jhpiego-Ethiopia prior to joining CIRHT after leaving SPHMMC. Her passion is strengthening and reforming health systems and has received recognition for her accomplishments, advocacy for gender equity in access to quality health services and training. Tadesse earned her medical degree from Jimma University, specialty training in obstetrics and gynecology from Addis Ababa University, and a master's degree in health care administration from Jimma University.
Sana Haider
HCSA President
Master of Science, Global Health and Population, '21
President, Harvard Chan Student Association
Sana Haider served as the 2020–21 president of the Harvard Chan Student Association and was recently elected to represent her peers as a Class of 2021 officer to continue this work as an alumna. While completing her SM in global health and population at the Harvard Chan School, she also pursued interdisciplinary concentrations in infectious disease epidemiology and humanitarian studies, ethics and human rights. She helped address maternal mortality in the Gambia through the Harvard Ministerial Leadership Program and explored the impact of women in state-level leadership on COVID-19 policy decisions for her thesis. She also supported a project exploring the relationship between social media use and health and well-being at the School's Lee Kum Sheung Center for Health and Happiness. Prior to Harvard Chan School, Haider evaluated a human papillomavirus school-based vaccination program in the Philippines, through the U.S. Fulbright program. She facilitated global HIV clinical trials funded by the National Institute of Allergy and Infectious Diseases and supported an Alzheimer's Disease clinical trial funded by the National Institute on Aging at the Johns Hopkins Bloomberg School of Public Health. Haider is the proud daughter of Pakistani immigrants and earned her bachelor of science in community health and minor in general business from the University of Maryland.
---