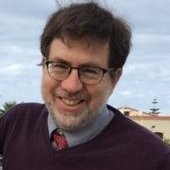 Claude Bruderlein
Adjunct Lecturer on Global Health and Population
Harvard Humanitarian Initiative
Links
---
Education and Training
Lic.es droit, 06/1990, International Law
University of Geneva Law School, Geneva, Switzerland
LLM, 06/1996, International Law
Harvard Law School, Cambridge, MA
BA, 12/1984, Economics/Political Science
McGill University, Montreal, Canada
---
Bibliography
Betancourt TS, Fawzi MK, Bruderlein C, Desmond C, Kim JY.
Psychol Health Med. 2010 May. 15(3):243-65. PMID: 20480431
Hill AG, Clark CJ, Lubbad I, Bruderlein C.
BMJ. 2006 Oct 21. 333(7573):845-6. PMID: 17053241
Bruderlein C, Leaning J.
BMJ. 1999 Aug 14. 319(7207):430-5. PMID: 10445928
---
News
Claude Bruderlein, adjunct lecturer on global health at Harvard Chan School and senior researcher at the Harvard Humanitarian Initiative, describes the challenges of humanitarian negotiations in regions affected by conflict.
Hammering out temporary ceasefires in conflict zones will be necessary to vaccinate enough people against COVID-19 so that the pandemic can be brought to an end, according to humanitarian professionals.