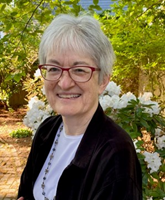 Nancy Turnbull
Senior Lecturer on Health Policy
Health Policy and Management
Other Positions
Senior Associate Dean for Educational Programs
Office of Education
Harvard T.H. Chan School of Public Health
---
Overview
Nancy Turnbull is Senior Associate Dean for Professional Education and a senior lecturer in health policy at the Harvard T.H. Chan School of Public Health. She is also the director of educational policy in the Health Policy and Management Department and the field of study director for the three semester MPH65 program in health policy.
Nancy's professional interests include health insurance, insurance regulation, and expanding health care coverage. Earlier in her career, Nancy was the First Deputy Commissioner and Deputy Commissioner of Health Policy at the Massachusetts Division of Insurance. She has also worked in senior leadership positions at a Medicaid managed care plan and a health care foundation.
Nancy has served since 2007 as the consumer representative on the board of the Commonwealth Health Insurance Connector Authority, the insurance exchange/marketplace in Massachusetts. She is also on the board of Commonwealth Care Alliance, which provides integrated medical care and social support to low-income frail elders and other individuals with complex special needs.
---
Bibliography
Turnbull NC.
Health Aff (Millwood). 2006 Nov-Dec. 25(6):w453-6. PMID: 16973649
Quigley K, Shelto A, Turnbull N.
Issue Brief (Mass Health Policy Forum). 2002 Jun 05. (15):1-34. PMID: 12776713
Turnbull N, Kane NM.
Inquiry. 1999. 36(3):343-52. PMID: 10570666
---
News
A new hybrid program is helping first-year international students, who were facing challenges with taking remote classes from thousands of miles away. The program brought a group of students to Boston, where they take both online and once-a-week…